The global community for
for UHNWI & family offices
We are a community of currently 350+ wealth owners, local and global game-changers, such as family businesses of world reputation, founders that changed the look of our society, industrialists and noble families that paved the streets we are walking on today. We are connected by shared values and the belief in technology and networking. We connect to one another with the desire to make things possible, be it a deal or transaction (real estate & other asset classes), a learning experience, an event or an impact investment.
The Skyland Wealth network
of whom are wealth owners
Potential investment volume: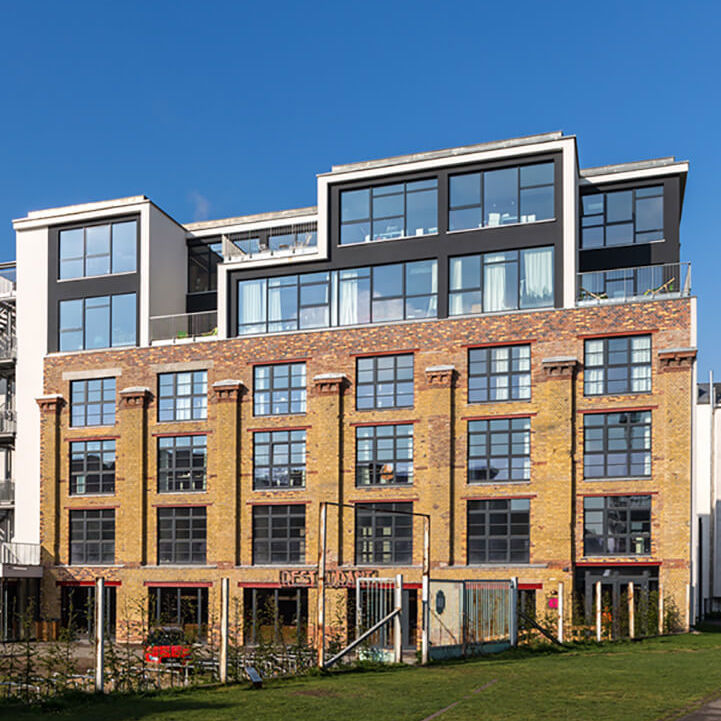 Sale of portfolio property
Berlin, Germany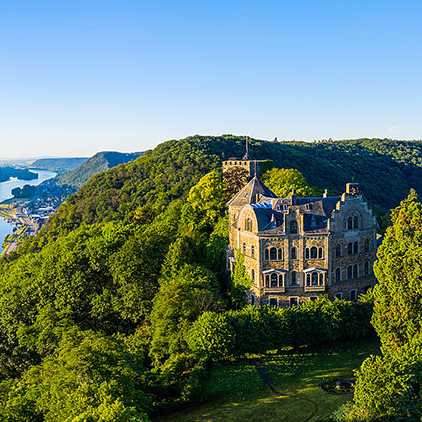 Sale of historical castle with forest land
Rhein, Germany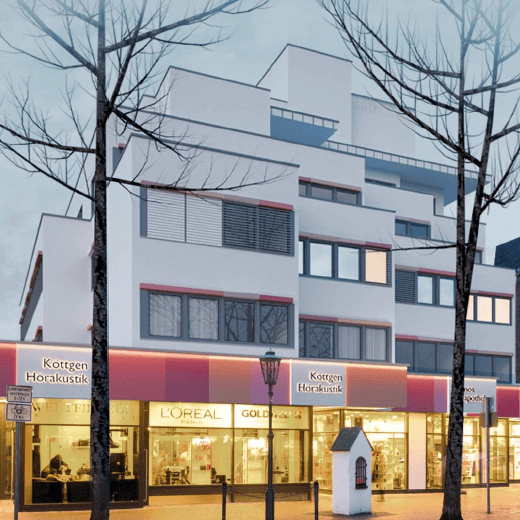 Sale of fully leased office and commercial building
Bonn, Germany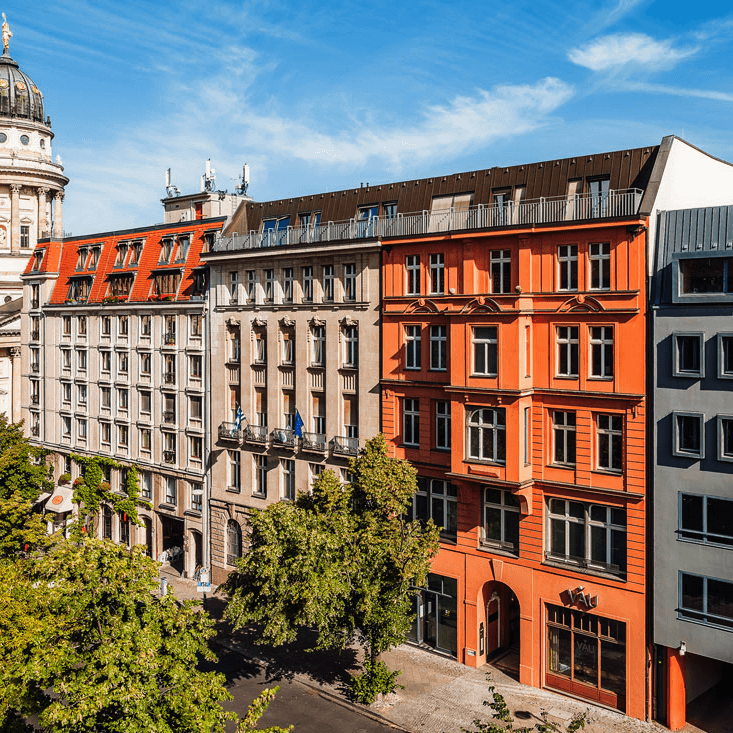 Sale of unrenovated portfolio building
Berlin, Germany

"At its core, our community is about the added value for each member in the matter of knowledge exchange, business opportunities, a unique network and shared experiences, as well as about encounters for life, and the impact on our society that we create for posterity and for the future — we do all this personally and digitally."
David A. Pieper
Founder and CEO
We verify that you belong to our exclusive clientele based on in-house research and a possible short phone conversation.
We currently feature commercial real estate deals and will add new asset classes and impact investment opportunities over the upcoming months.
Get access to the community via events and on the Skyland platform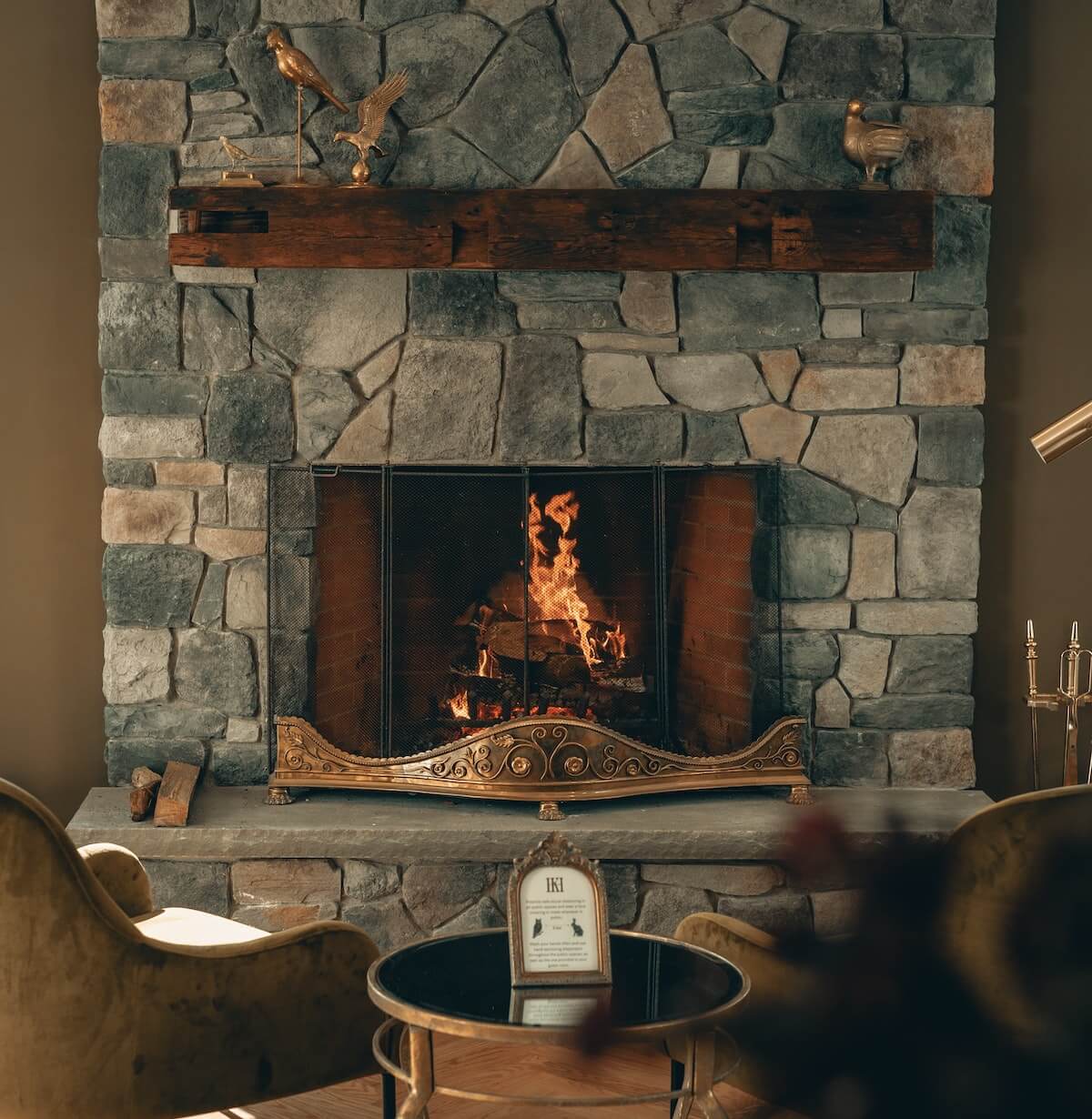 You are a principal, asset owner, member of a family business, entrepreneur, private individual, shareholder, managing partner, serial founder, heir, nextgen, investor, etc. and qualify as a so-called UHNWI*.
You are a confidant, right-hand man, managing director, board member, authorized signatory, head of transactions, head of real estate, multi family office, asset manager etc. and hold a management and leadership position.
Family Officers & Shareholders
*so-called ultra-high-net-worth individual, you have total assets of about € 25 million, not decisive for our network is the allocation of your assets.
As service providers, suppliers, consultants or institutional investors, such as banks, insurance companies, funds, asset managers, property managers, brokers, advisors, consultants, lawyers, tax advisors, architects or appraisers, please visit our partner page.
We look forward to getting to know you.
Your Skyland Wealth Team
Our members across Europe
Germany:
Munich    54
Berlin    34
Düsseldorf    28
Frankfurt    19
Hamburg    18
Cologne    17
Stuttgart    14
Leipzig    12
Nürnberg    10
Wiesbaden    10
Dresden    7
Hanover    7
Erfurt    6
Augsburg    5
Kassel    4
Halle    3
Regensburg    3
Kiel    2
Other countries:
Great Britain   20
Austria   13
Switzerland   9
Netherlands   4
France   4
Poland   3
Denmark   3
Belgium   2
Czech Republic   2
Norway   1
Sweden   1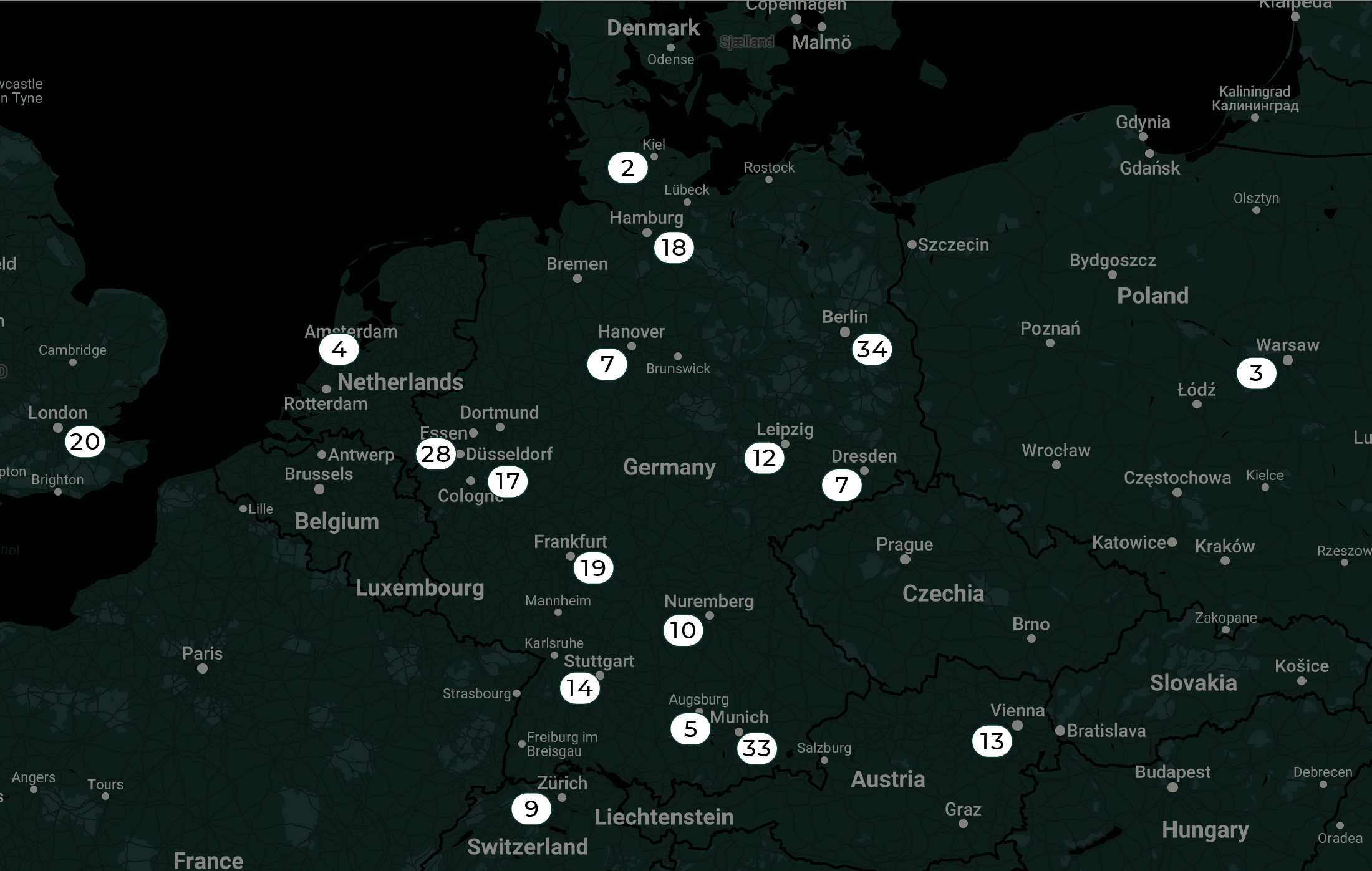 Trust can only be built through personal connection
We help the right people to meet, build trust, invest together and change the world of tomorrow.
Trusted by partners and press